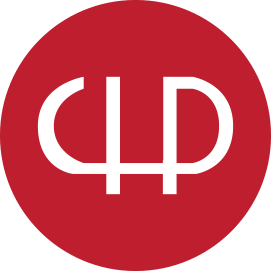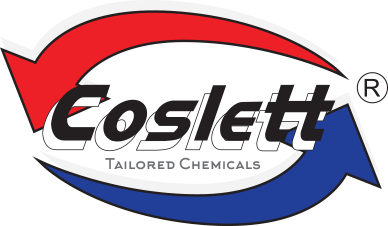 The need of chemical pretreatment and industrial development have always been latent in Mexico, it is how Ch.E. Márquez begins the transcendent story of Coslett, "cooking" on the rustic stove of his parents the future of the chemical industry. In 1986 PQC (Productos Químicos de Calidad) is born, forming a growing company that adequates the pretreatment processes according to the needs of every customer. Diversifying the chemical industries served. Being successful, in 1993 works a joint venture with Ardrox, giving as a result a strategic alliance to meet the needs of the industry. After three years the joint venture ends.
Thus Chemical Coslett is born in 1996, forming a research and development department which allows us to innovate and provide chemical solutions to the industry.
Coslett counts with the facilities that fulfill our customer's needs, within our quality process, we focus our attention and work in every single area that is involved with the manufacturing process, that way we assure the same quality to our clients.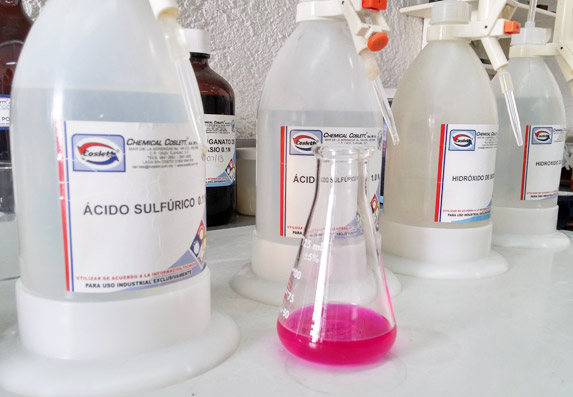 Our job is focused on the continuous improvement, every of our processes are certified under high quality standards by ISO, with quality politics and procedures , we assure the quality of our products with the final customer.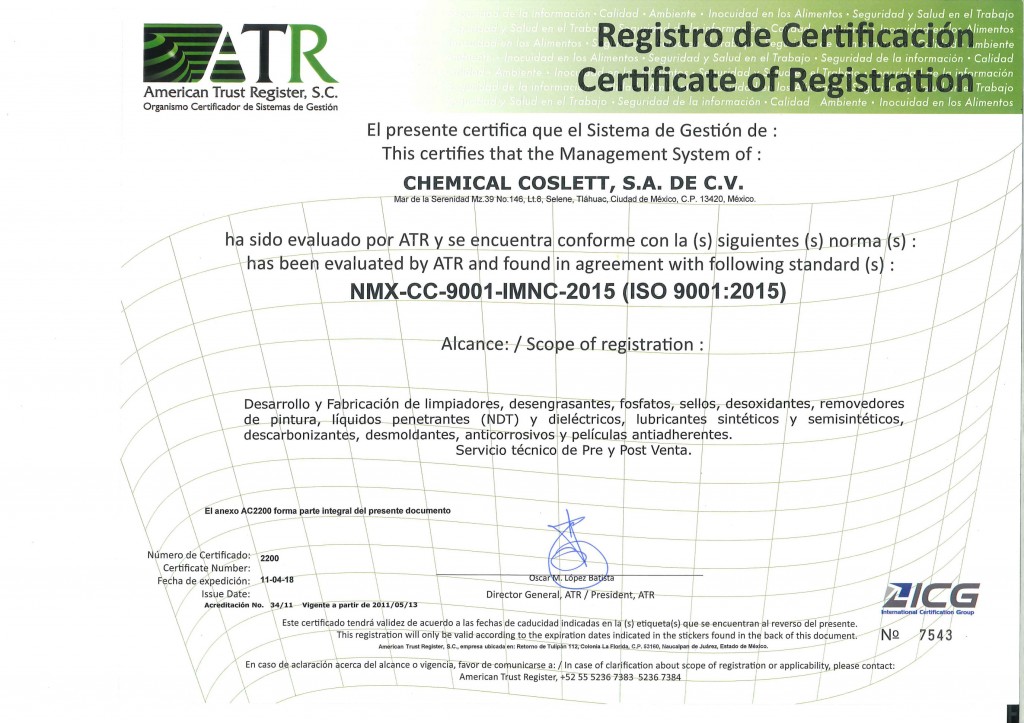 Environment (Sustainability)
Being responsible of the environment, Chemical Coslett offers a series of eco-friendly products, to achieve the complete satisfaction and warranty to our clients.
Free of heavy metals.
Low generation of toxic sludge.
We are fully linked to customer satisfaction, it is the reason why Coslett competes against results. Our customers and twenty years in the market, guarantee the quality for themselves.